About ANTARES & CO
IN PURSUIT OF A SLOW, CONNECTED, MEANINGFUL LIFESTYLE
WE ARE CURRENTLY REVAMPING OURSELVES IN ORDER TO BE ABLE TO OFFER MORE THROUGH COLLABORATIONS.
Antares & Co is a portfolio of eco - chic experiences handcrafted with love in India.
We care about sustainable tourism development, environment conservation and cultural representation.
Our objective is to connect and collaborate with conscious travelers and eco designers so that together we can help sustain the green and slow lifestyle of eastern India.
PS - We will soon be launching an eco-chic lifestyle range handcrafted with love by the artisans of eastern India.
PLEASE MAKE SURE TO SHARE THE LOVE & IF YOU HAVE ANY IDEAS OR SUGGESTIONS,
PLEASE WRITE TO ME AT antaraphookan@gmail.com
THANK YOU
India strikes it's visitor with a sensory, intellectual, spiritual and philosophical assault that's unmatched by any other place on earth. Thus the spectacularly diverse India with ancient and modern cultures living cheek by jowl, will always be the most magical, colorful, maddening, thrilling, exhausting, beautiful and unforgettable place anyone will ever go to.
Antares is the 17th brightest star in the night time sky. And Antara of Antares is the travel experience specialist of the Indian sub-continent. She creates your itinerary according to your individual request, interest and your budget whilst recommending all the must-see's and the local insider experiences to be had. She and her team will talk to you first-hand about all of the trips, choices of hotels, excursions, detours, activities and safaris she recommends in India and Bhutan.
Antares will recommend extraordinary styles of accommodation (ranging from fabulous home stays to palaces to houseboats to mountain lodges to colonial style bungalows and more); the unique experiences to be had when you are culturally yet comfortably immersed; walking and cycling adventures; and trend-setting expedition river cruises on the Ganges & Brahmaputra.
Her travel partners are an exclusive conglomerate of award-winning destination management companies Jungle Travels India and Eastern Odyssey, pioneering River Cruise operator ( the award winning Assam Bengal Navigation with a fleet of 3 cruise ships) and renowned Safari lodges in Kaziranga National Park ( Diphlu River Lodge) and Manas National Park ( Bansbari Lodge).
Antares offers a hands-on service while you are traveling in India which includes a private car and driver, local representation in each city, local guides or an accompanying escort and a contact available 24 hours a day at any of her company offices in New Delhi and Kolkata.
Antara continually travels around India to explore and learn about all the new developments in regional experiences and hotels, and her on-the-ground travel partners work efficiently day in and day out to ensure that all operations run expertly. Also having travelled extensively through India & its sub-continent from a young age, she was bitten by the fabled travel bug and since, has travelled to over 40 countries across the globe and has lived in Spain, France, Finland, UK & Hungary.
ASSAM BENGAL NAVIGATION
Pioneering Indian river cruise operator
Ganges & Brahmaputra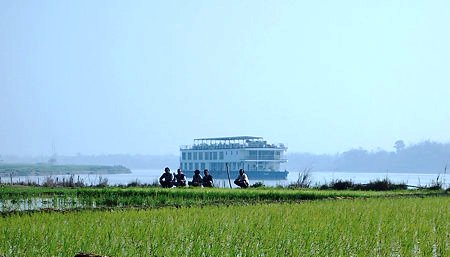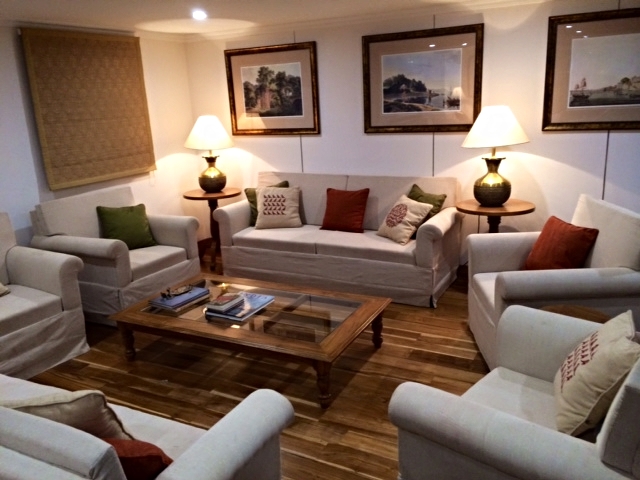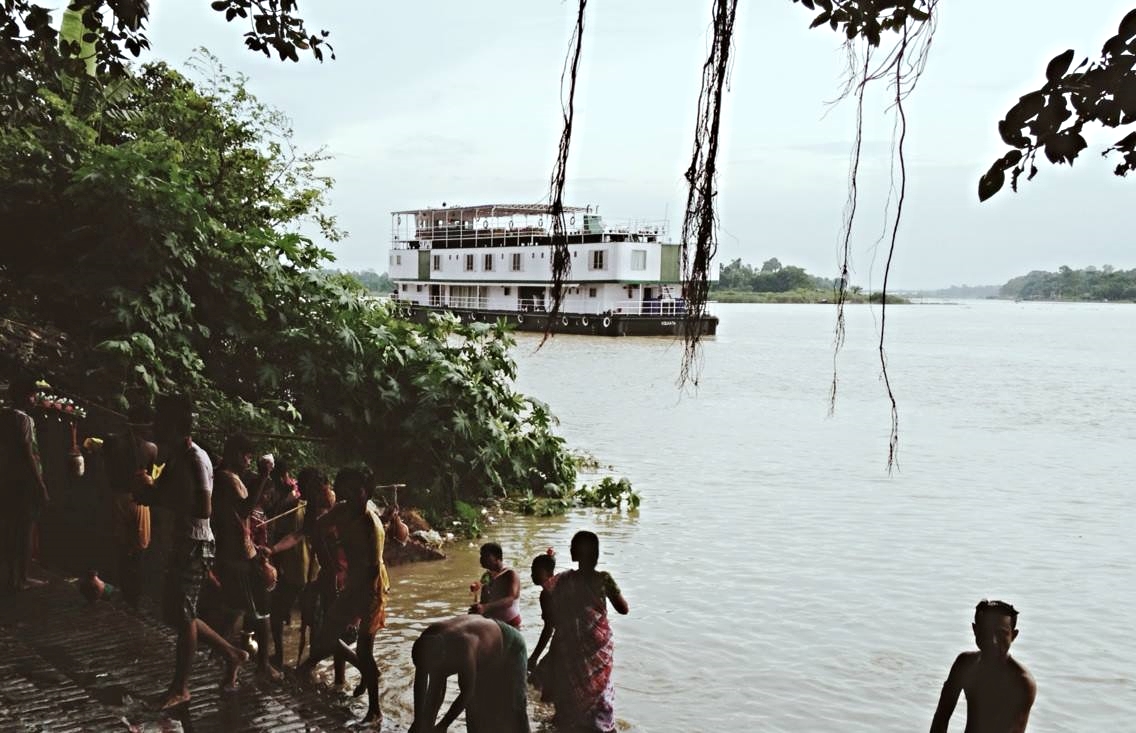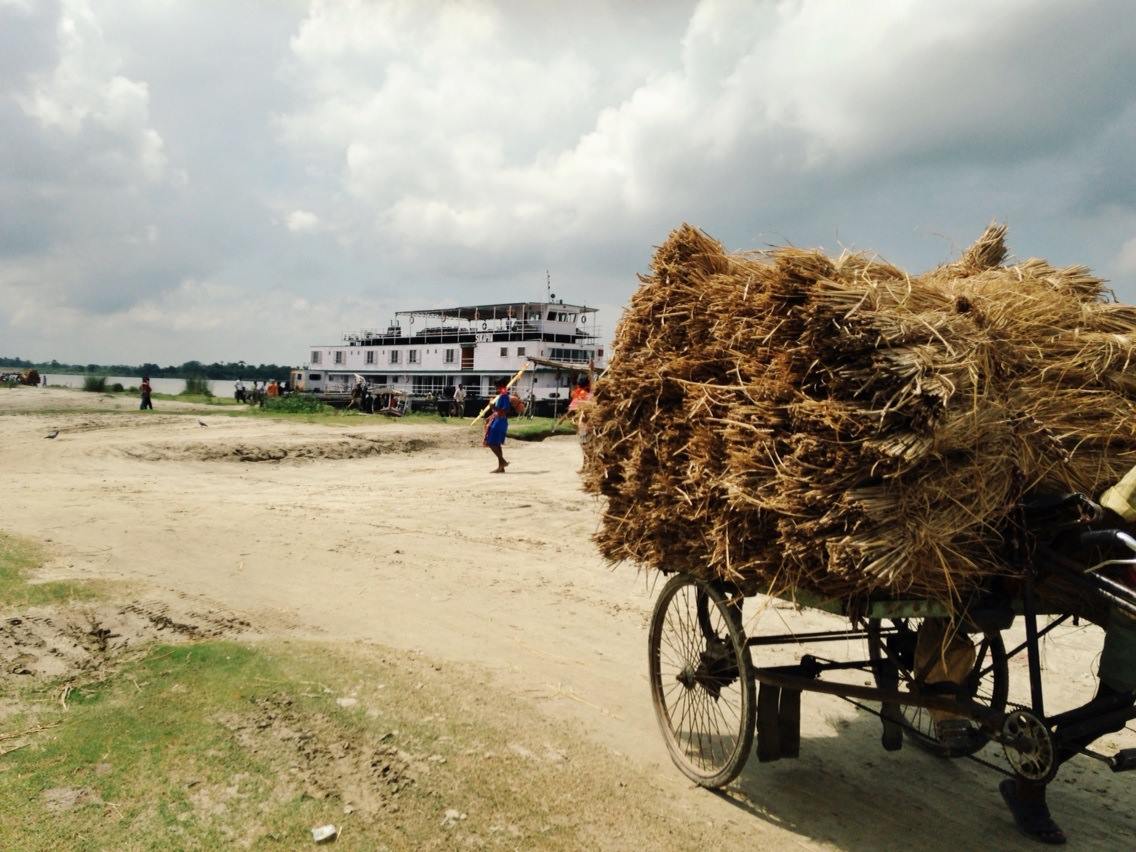 Anyone who has travelled by train or plane through India, or who has been driven on Indian roads, will be amazed to learn that there is actually a way to travel through the country in total serenity and comfort. Yet it is in fact possible to cruise for some 1750 miles on the rivers and inland waterways of India, passing through great cities, alongside wildlife sanctuaries and historical monuments and into the heart of rural India. ASSAM BENGAL NAVIGATION are pioneers in this exploration. WEBSITE: www.assambengalnavigation.com
EASTERN ODYSSEY
Destination specialist of Eastern Himalayas and beyond
An initiative by Jungle Travels India Pvt Ltd
Ensconced in the Himalayas and fed by two rivers, the Ganges and the Brahmaputra serve as a lifeline to close to Eastern India which shares borders with Bhutan, Nepal, China, Myanmar and Bangladesh. This close proximity creates a unique amalgam of culture, ethnicity, cuisine, textile, and religion in Eastern India.No wonder then that in Nagaland, the Konyak hill tribes still administer their tribal territories in Myanmar,and Buddhist monasteries dot the pristine terrain of Sikkim & Arunachal Pradesh. WEBSITE: under renovation
 
OUR RIVER JOURNEYS
River journeys combined with iconic overland extensions in India & Bhutan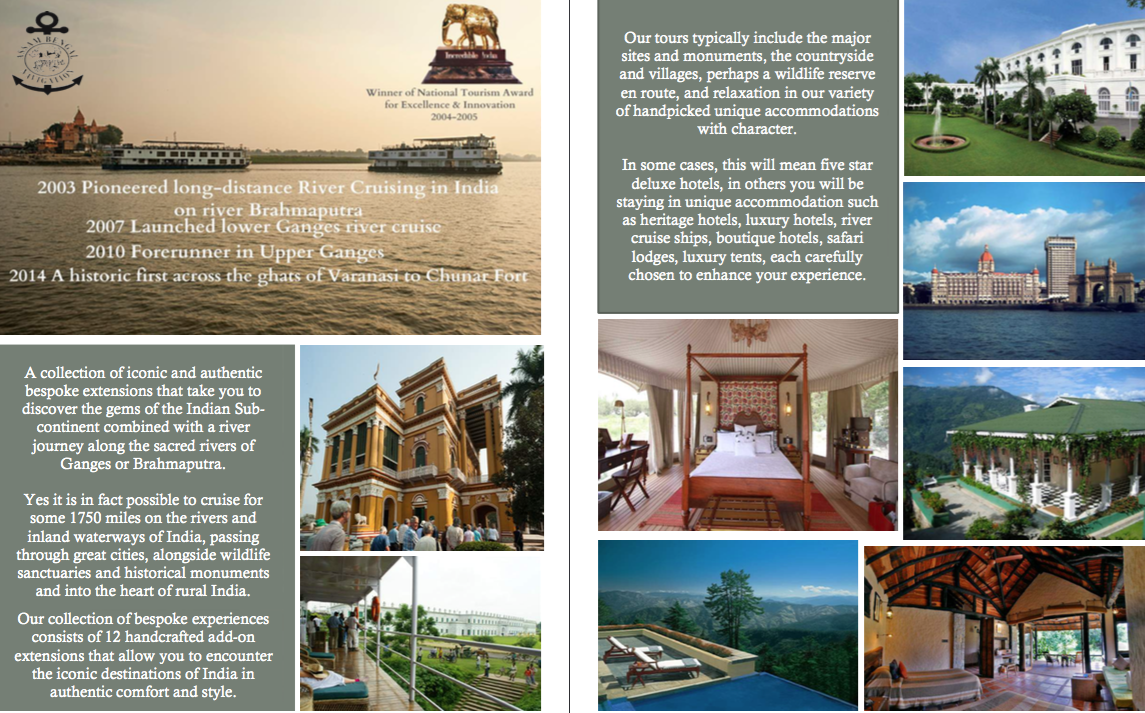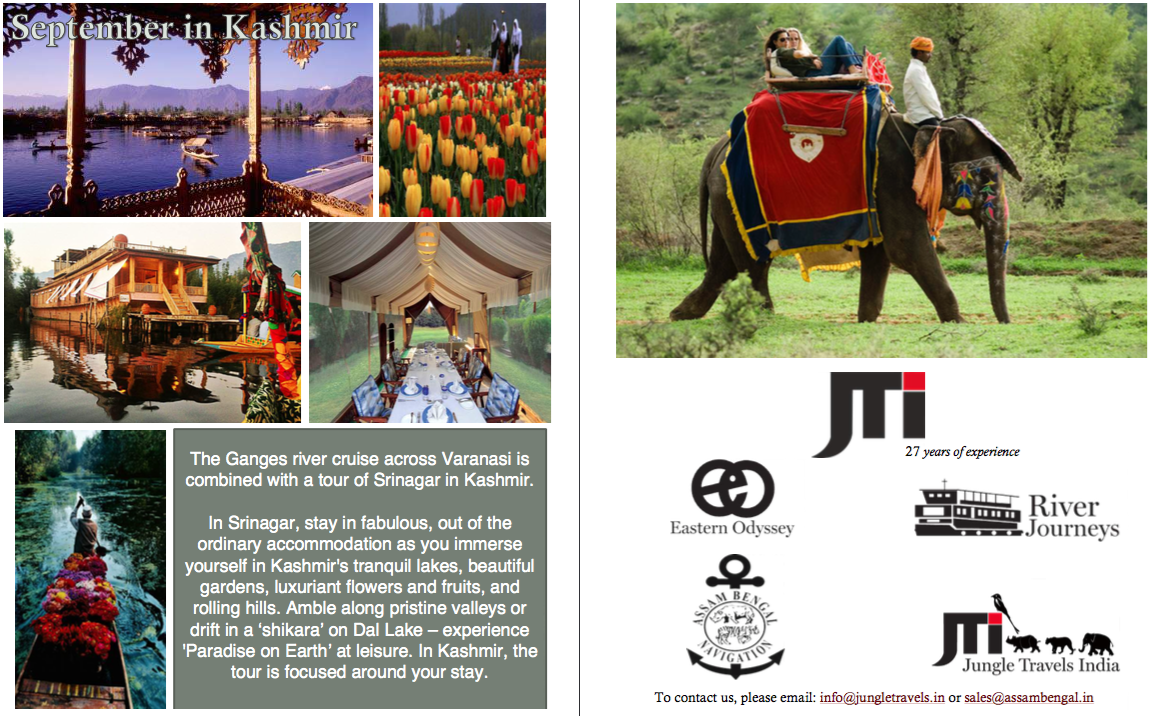 A collection of iconic and authentic bespoke extensions that take you to discover the gems of the Indian Sub-continent combined with a river journey along the sacred rivers of Ganges or Brahmaputra. Yes it is in fact possible to cruise for some 1750 miles on the rivers and inland waterways of India, passing through great cities, alongside wildlife sanctuaries and historical monuments and into the heart of rural India. Our collection of bespoke experiences consists of 12 handcrafted add-on extensions that allow you to encounter the iconic destinations of India in comfort and style
Wildlife and birding holiday specialist of India